What Is The Difference Between an Influencer and a Brand Ambassador?
Monday 19th July 2021: A brand ambassador is like an influencer, right? Wrong. Not entirely anyway. Sure, you can think of them both as individuals who work with brands to promote products in exchange for money, swag, or recognition. But if you really want to get your head around the differences between an influencer and a brand ambassador to give you a better understanding of what each role entails, keep reading.
Influencer
An influencer is someone who has influence over the opinions of a given market or industry. Whereas a brand ambassador represents a company and can speak to media outlets on behalf of the brand. The topic of influencer marketing continues to be popular, but many businesses still cannot recognise the benefits that both these types bring — or how they differ from one another. Understanding the differences between these two is crucial for any business wanting to promote their products or services.
Brand Ambassador
The position of Brand Ambassador has evolved in recent years. It used to be simply that someone would 'spread the word' about a brand or product. With social media and the internet, this has changed. A Brand Ambassador now has responsibilities such as; publically promoting a brand, creating content for social media platforms and conducting social media research. They need to understand the different platforms and how they can best promote their business.
A brand ambassador is essentially the same as an influencer — both have the power to influence peoples decisions or perspectives however the main difference is in the partnership.
The easiest way to split brand ambassadors apart from influencers is that an influencer represents a brand or company in its own unique way for a short period of time, often one or two posts. A brand ambassador is more like a representative of the company that has grander ambitions, they coordinate how the brand is presented and represented. During their contract, they often avoid collaborations with brand associated rivals and are more likely to stick around long-term, for up to a year or more.
The benefits of working with influencers and brand ambassadors
Influencer benefits
Influencers create quality content, aesthetically pleasing to the eyes to capture viewer attention. You're able to work with multiple types of influencers, from mega to micro, to reach wider demographics whilst simultaneously entering new target markets. There's also a lesser risk of a controversy linked to the influencer affecting your brand as the partnership lasts for a shorter period, contrary to brand ambassadors.
Brand ambassador benefits
You're more likely to establish a stronger bond with a specific target group as you'll be spending a long time digging deep rather than having a brief interaction. Brand ambassadors go the extra mile by spreading the word more intimately offline through friends, events, or community activities.
Since they refrain mostly from partnering with your competitors, it makes them more committed and loyal people, which widens the opportunity for you to stand out and be noticed. Brand ambassadors are primarily experts in their niche, enabling them to promote a brand genuinely and honestly whilst giving them authority. This encourages viewers to listen and trust their opinion instead of skipping.
Should you choose a brand ambassador or an influencer?
It really boils down to your campaign goals.
Do you want a broader reach? Then influencers are better suited since they have tons of followers on social media platforms like Instagram and Twitter.
Do you want to build customer loyalty? Then maybe brand ambassadors are the better route – who may have a smaller following online but can represent your company in person, as we all know people trust friends more than celebrities!
There's no stopping you from choosing both. You could always be experimental yourself and test which one performs better in achieving your goals.
Examples of brands using brand ambassadors and influencers
Starbucks
Starbucks collaborated with Fuse to help boost awareness for their instant ready products to college students. They created a college brand ambassador programme aimed at 38 campuses across the US. These included events along with social media marketing and pop-up food trucks. This helped them generate a spectacular 677,000 social engagements.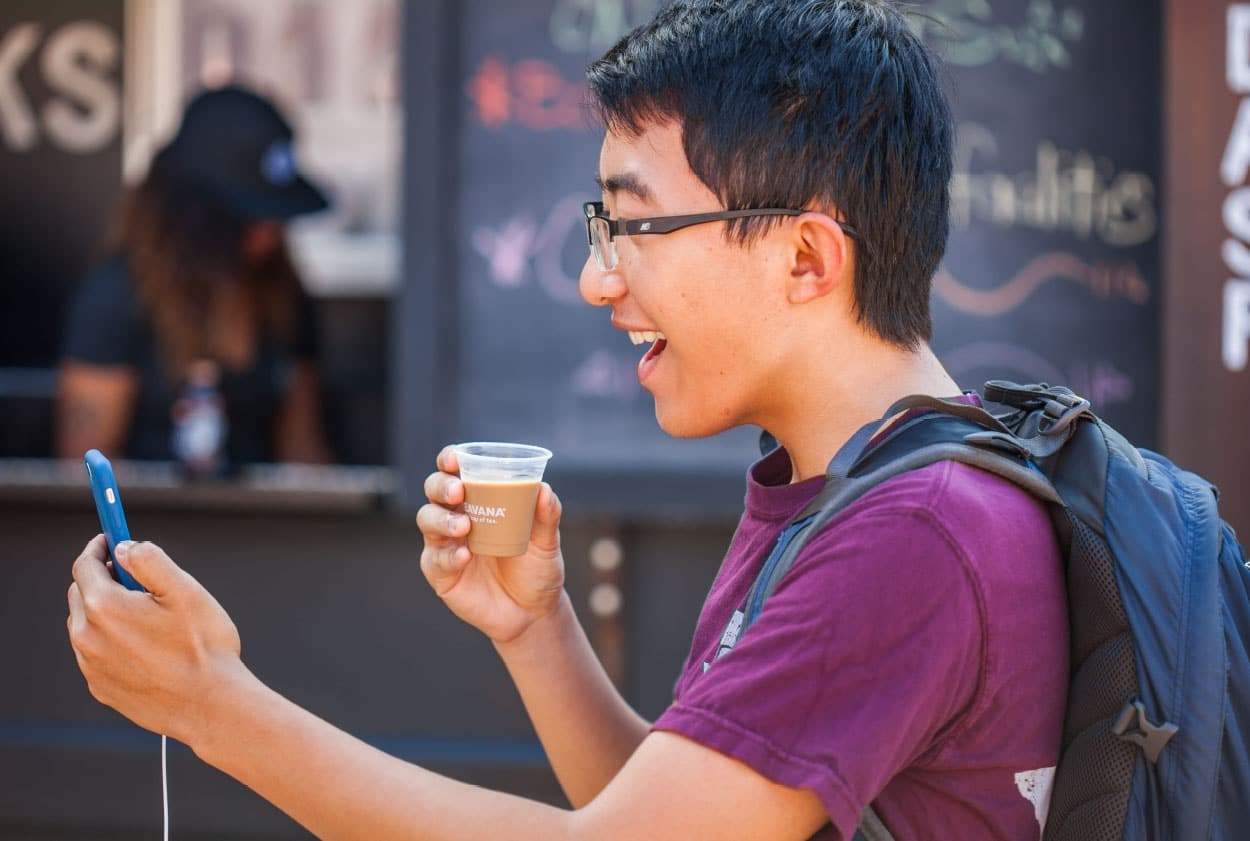 Bally | #BallyCollective
Bally acquired 120 influencers with the help of IMA to promote items from their six separate collections to ultimately increase conversions. They partnered up with mostly mega and macro-influencers ranging from 1M-200K followers.
In total, 425 pieces of content were produced on social platforms flaunting the product. This led them to receive a 127% increase in conversions and a 3.9% spike in engagement rate.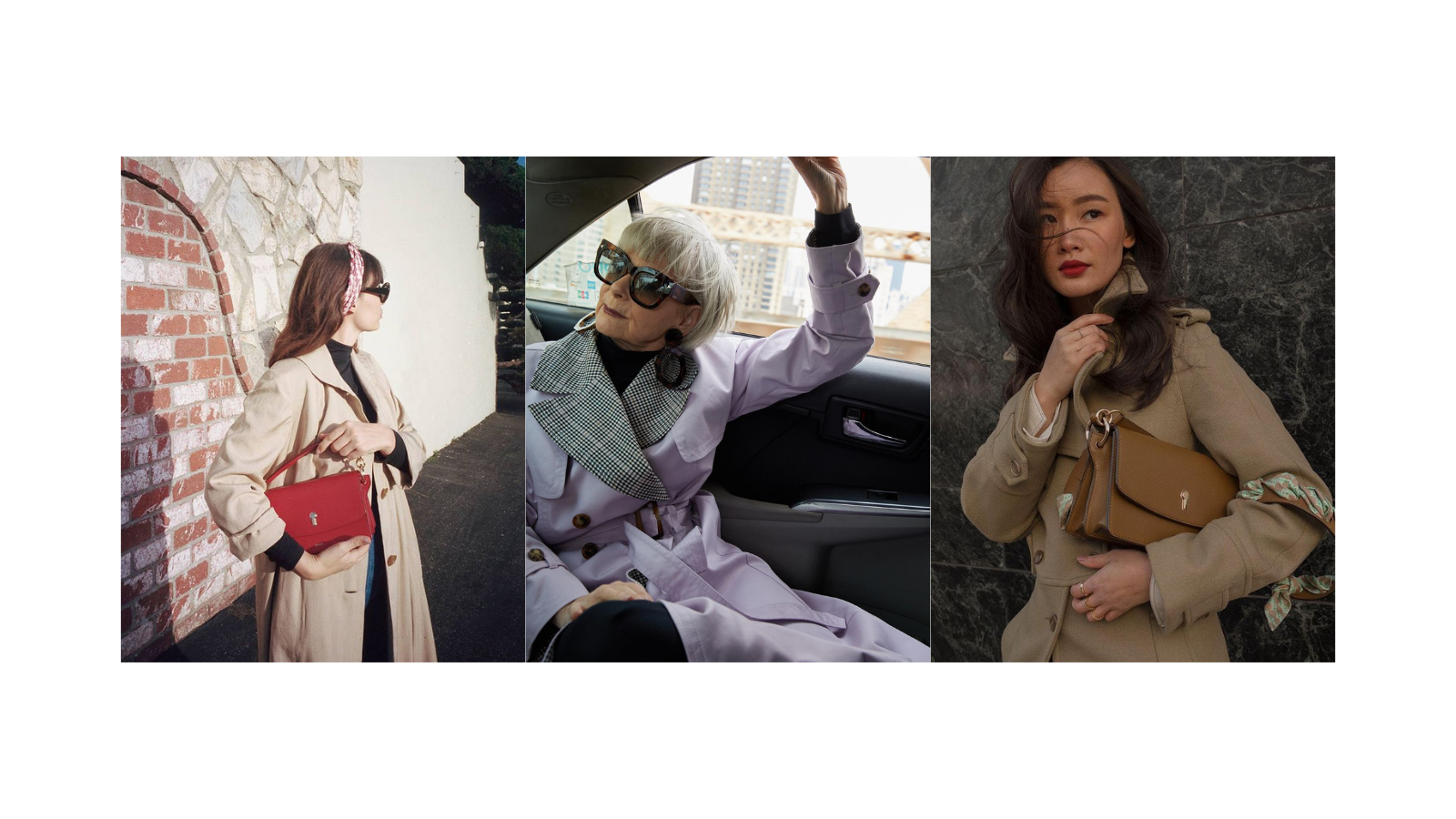 How to find the right influencers for your brand
Today the social world is flooded with influencers, and deciding between them is quite the struggle. To lift that heavyweight, you can use services explicitly made for the job.
Majestic Monitor generates the most relatable influencers to your niche so that you can see actual results for your influencer marketing campaigns.
I'll walk you through a quick demo.
1. Influencer Search
Enter a keyword or topic related to your brand into Influencer Search. A set of related accounts will then appear for you to surf and analyse through their statistics. If you choose multiple influencers, you can add them to Lists to give you an easier comparison and prevent them from getting lost.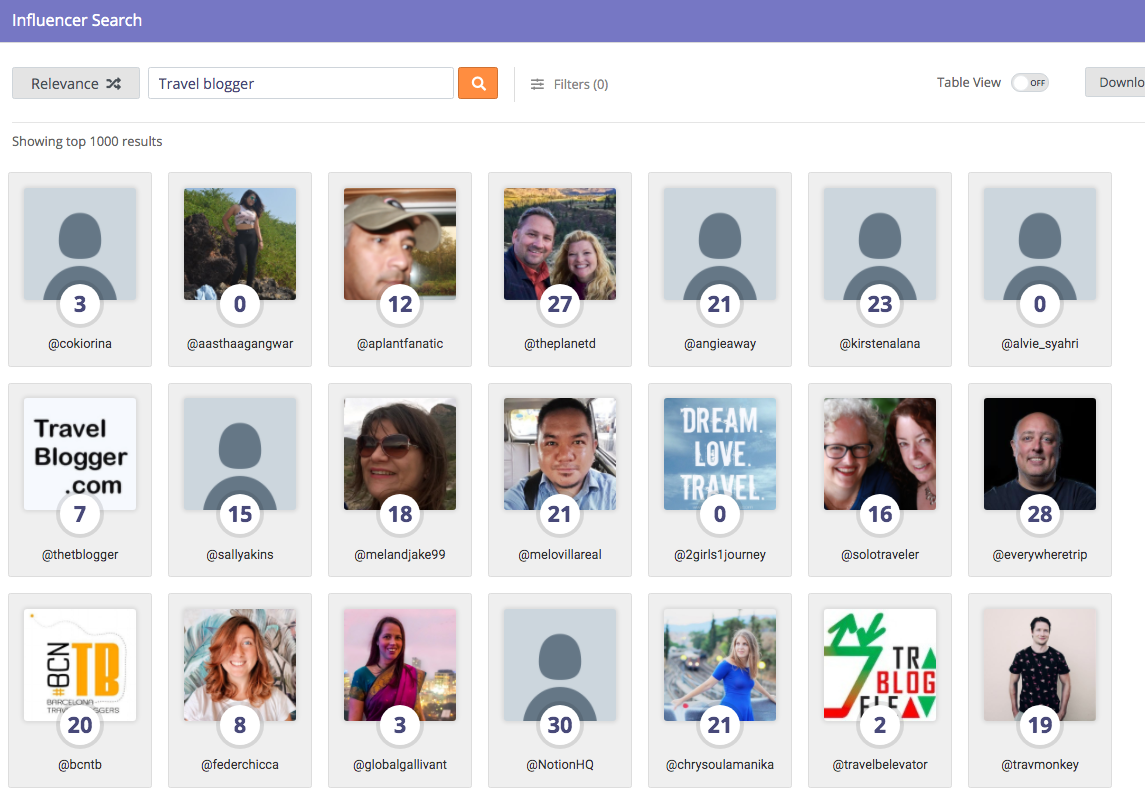 2. Profile Lookup
If you already have some influencers in mind but want to run a check on them then just simply enter their handle in Profile Lookup.
Here, you can analyse their data, uncover any past social media controversies, and find out if their sentiments are positive or negative with their audience. If that influencer doesn't turn out to be the right fit, all hope is not lost. We suggest other similar influencer accounts or if you'd like to maybe hire multiple influencers for your campaign.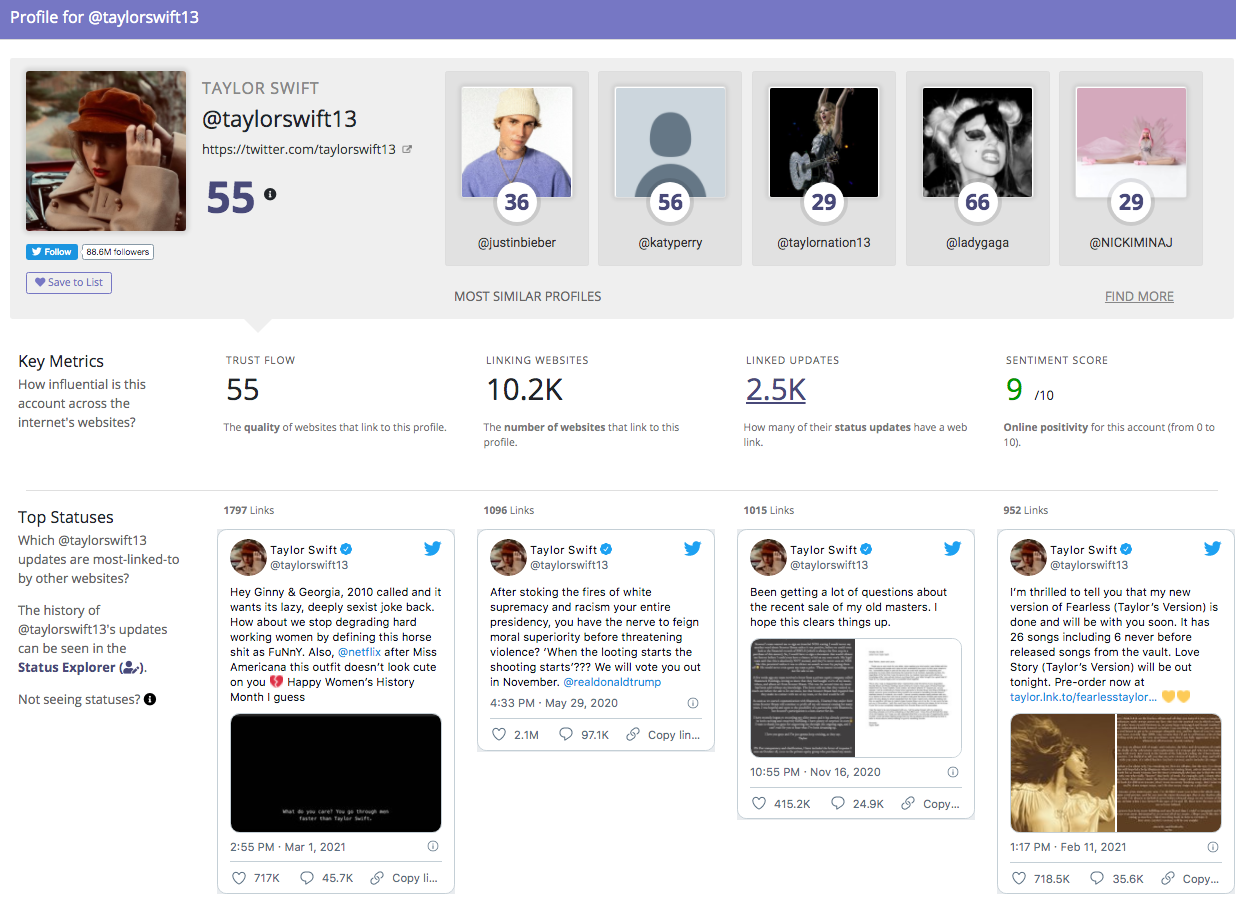 Want to reap the benefits of Influencer marketing? Then Sign Up now.
Still a bit unsure? No worries, you can try out the free profile that we provide. We'd love to answer any questions, so just drop us a message, and we'll get back to you.